Grant McCartney
lifestyle
Houston, TX
Grant is a 6 time American Ninja Warrior competitor and semi-amateur Salsa dancer.
6x American Ninja Warrior Athlete
German Ninja Warrior Grand Champion
Weighs 200lb with 4:58 mile
Big Wave Surfer/ Sponsored Skateboarder

Grant's field tested gear
Q: WHAT PIECE OF ADVICE WOULD YOU GIVE YOUR TWENTY-YEAR OLD SELF?
Stretch More! At some point strength is limited by mobility, you need a full range of motion for more strength.
Q: WHAT KEEPS YOU MOTIVATED?
Thankfulness- Thankfulness is the rest button for life. In any situation, if you can find the thing to be thankful for, it pulls your view back from the situation and gives you a new perspective.
Q: WHAT LESSONS HAVE YOU LEARNED FROM FITNESS THAT HAVE SERVED YOU THROUGHOUT YOUR LIFE?
Playing and Training can be the same thing. You don't have to hate working on a sport or strength. Simply playing can make your faster, gain technique, and skill.
Q: WHAT'S THE ONE WORKOUT YOU ALWAYS DREAD? WHAT'S THE ONE WORKOUT YOU ALWAYS LOOK FORWARD TO? WHY?
I love a good long run. When my body is in a rhythmic steady run, it allows my mind to clear itself. I hate rest days, and that has been a problem. I need to realize that rest = success and you can't grind all the time. So I am learning to love rest days.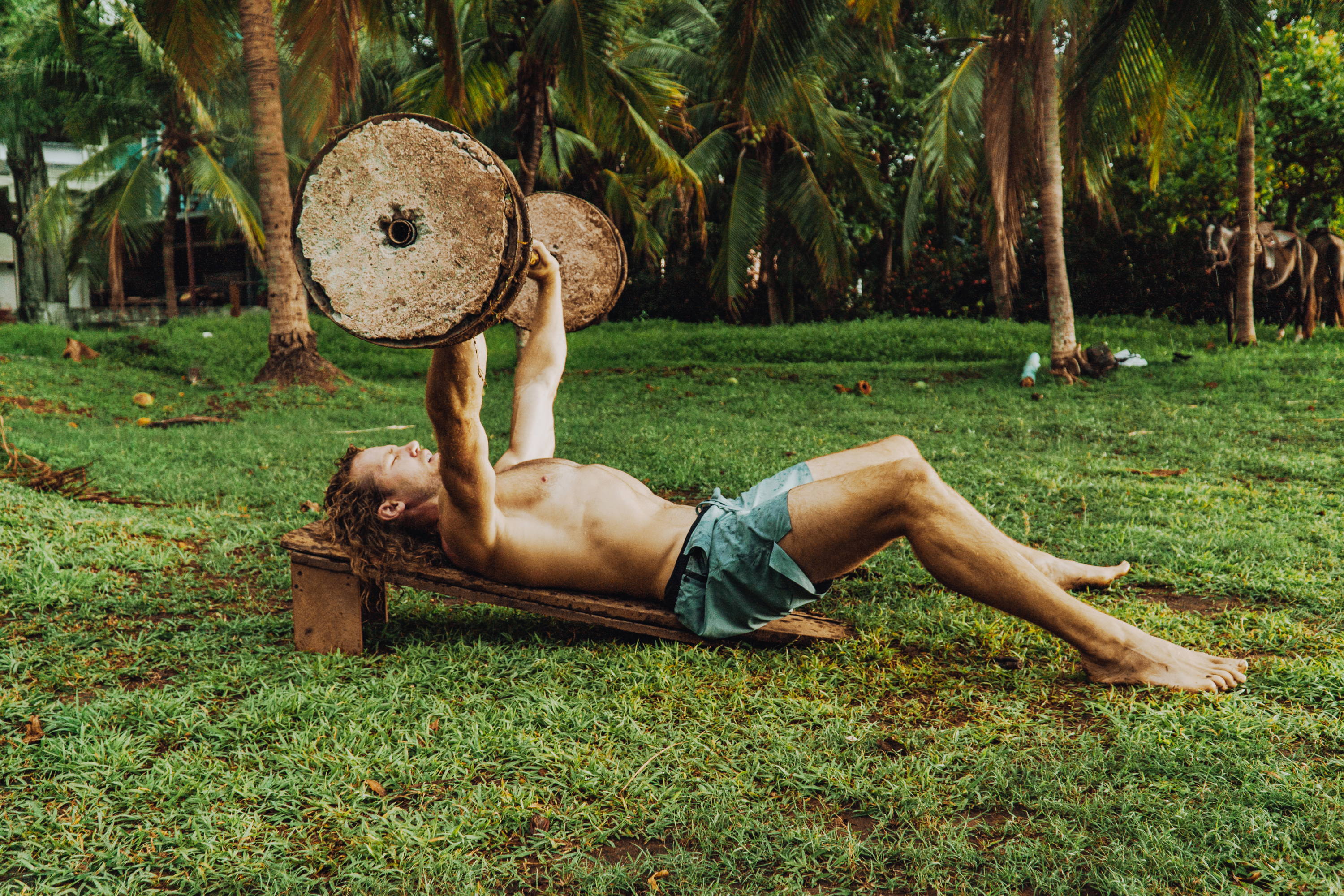 Q: WITH ANY NEW MODALITY YOU GET INTO, HOW DO YOU APPROACH IT IN ORDER TO MASTER?
Hustle. Whatever you lack in, you can make up for with hustle. If you stay grinding, you will get good in time, but never lose the hustle.
Q: DO YOU HAVE A FAVORITE FAILURE? HOW HAS THAT SET YOU UP FOR LATER SUCCESS?
I don't have a favorite failure probably because there are so many. I have NO PROBLEM failing at all! In fact I do it all the time. I have no fear of failure as I have learned it is part of the process, and indicates I am really going for it.
Q: WHY DO YOU PRIORITIZE FITNESS IN YOUR LIFE?
Being fit is really just being better at life. So training and being fit, makes you live a better life. More mental clarity, no shame to enjoy delicious foods, more physical endurance for whatever life brings your way.
Q: HOW DO YOU EMBRACE THE "BETTER THAN YESTERDAY" MINDSET IN YOUR DAY-TO-DAY?
I use the personal bests of yesterday as my new normal for today, and my warmup for tomorrow.
---
Meet More Captains

functional fitness
Denver, CO

hiit, strength
New York, NY

crossfit
Austin, TX