Cody Anderson
crossfit
Redmond, OR
Cody was first introduced to CrossFit right after high school in 2010. As a former gymnast, the concept of using his whole body to move as efficiently as possible made so much sense to him and he was hooked from day 1. Fast forward 10+ years and many successes and failures in between, Cody has had the opportunity to compete at the CrossFit Games 3 times, with 2018 being his best finish in 10th place.
Gym owner/Head coach - CrossFit Magnify
3x CrossFit Games competitor
Muscle-up biathlon - 1st place
Handstand obstacle course - 1st place
National level weightlifter
Snatch PR - 300 lbs
Clean and Jerk PR - 365 lbs

Q: WHAT PIECE OF ADVICE WOULD YOU GIVE YOUR TWENTY-YEAR OLD SELF?
Don't worry so much about where you're going to end up in life!
Q: WHAT LESSONS HAVE YOU LEARNED FROM FITNESS THAT HAVE SERVED YOU THROUGHOUT YOUR LIFE?
Don't spend time worrying or getting upset over what you can't control. Focus on the things that you can affect and make and impact on and let the other stuff go.
Q: WHAT KEEPS YOU MOTIVATED?
The community around me - I wouldn't be where I am today without my close friends, family, coaches and gym community. And my competitive attitude - I don't like losing!
Q: WHAT'S THE ONE WORKOUT YOU ALWAYS DREAD? WHAT'S THE ONE WORKOUT YOU ALWAYS LOOK FORWARD TO? WHY?
Anything with an assault/echo bike is pretty intimidating for this 170lb boy
On the flip side, anything with muscle-ups, pull-ups, HSPU, or other high skill gymnastics gets me excited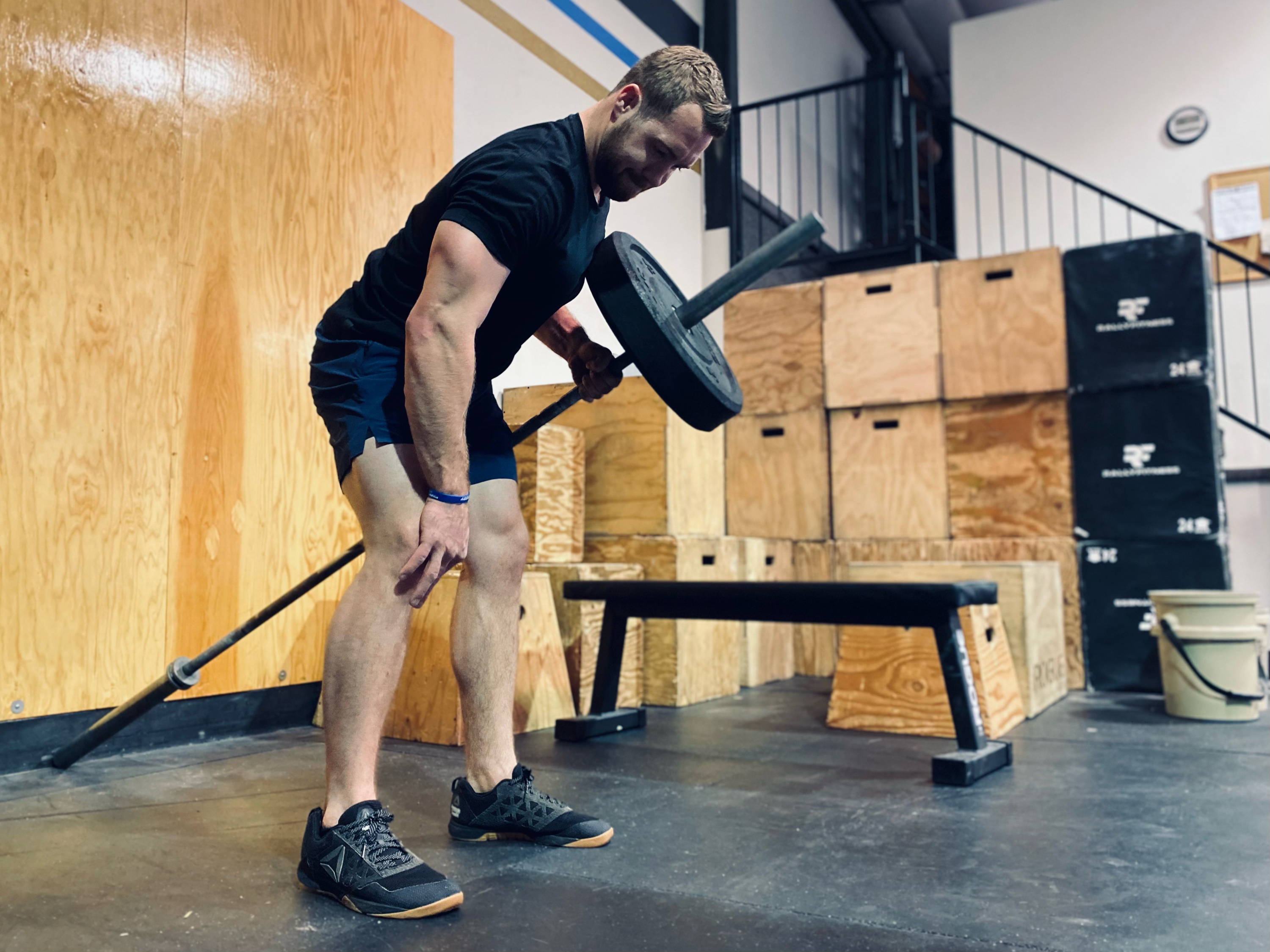 Q: WITH ANY NEW MODALITY YOU GET INTO, HOW DO YOU APPROACH IT IN ORDER TO MASTER?
Experts/masters aren't made overnight. Keep the big picture in mind, but to prevent being discouraged it's important to focus on the small victories and improvements each day. I also try to keep an attitude of enjoying what I'm doing (oftentimes I have to convince/trick myself into believing that I actually do like it).
Q: DO YOU HAVE A FAVORITE FAILURE? HOW HAS THAT SET YOU UP FOR LATER SUCCESS?
Missing qualifying for the Games 2 years in a row by 1 place both years. Being so close but not there made me realize I can't just rely on the natural talent that I have, but I have to put in the work. There was a level of immaturity that I needed to grow out of and experience and disappointment like that are great teachers.
Q: WHY DO YOU PRIORITIZE FITNESS IN YOUR LIFE?
Mostly because I genuinely enjoy it and I like the results it brings. I also love the sense of accomplishment and pride that comes when I feel like I put a solid effort in and did enough to get closer to my goals. Things like health benefits are a no-brainer, but having athletic goals and working towards them are so good for us mentally and emotionally.
Q: HOW DO YOU EMBRACE THE "BETTER THAN YESTERDAY" MINDSET IN YOUR DAY-TO-DAY?
Remembering that progress is usually made incrementally and slowly. I try to keep the overarching goal in the back of my mind, and the small daily or weekly improvements at the forefront. Also keeping a sense of enjoyment and gratitude so those incremental improvements are easy to notice and celebrate.
Meet More Captains
crossfit
Edmond, OK

crossfit
Round Lake, IL

bjj, fighting, mma
Hoboken, NJ