Brandon Luckett
crossfit
Edmond, OK
Brandon is a Medical Physicist born and raised in Baton Rouge, Louisiana. He trains because he wants to see how far he can push his boundaries in the sport of CrossFit. He believes that all men and women have an obligation to themselves to develop their mental, physical, and spiritual capacities.
CrossFit Games Competitor 2018
CrossFit Games Competitor 2020
Snatch PR: 280 lbs
Clean PR: 360 lbs
Brandon's field tested gear
Q: WHAT PIECE OF ADVICE WOULD YOU GIVE YOUR TWENTY-YEAR OLD SELF?
Don't wait to act on inspirations or dreams. Start investing in your future now.
Q: WHAT LESSONS HAVE YOU LEARNED FROM FITNESS THAT HAVE SERVED YOU THROUGHOUT YOUR LIFE?
In order to make progress later, you must make sacrifices now. The sacrifices will almost always pay off, and the sacrifices that do not pay off will be overshadowed by the sacrifices that do. So make the sacrifice, don't be afraid to be uncomfortable for a little while.
Q: WHAT KEEPS YOU MOTIVATED?
Several things keep me motivated. I'm afraid of losing, I'm afraid of disappointing those who have invested in my efforts, and I have a desire to continuously make improvements in all aspects of my life.
Q: WHAT'S THE ONE WORKOUT YOU ALWAYS DREAD? WHAT'S THE ONE WORKOUT YOU ALWAYS LOOK FORWARD TO? WHY?
I always dread anaerobic work. It hurts the most, but it can also returns the most reward in terms of progress (for me). I always enjoy more aerobic pieces that are almost meditative.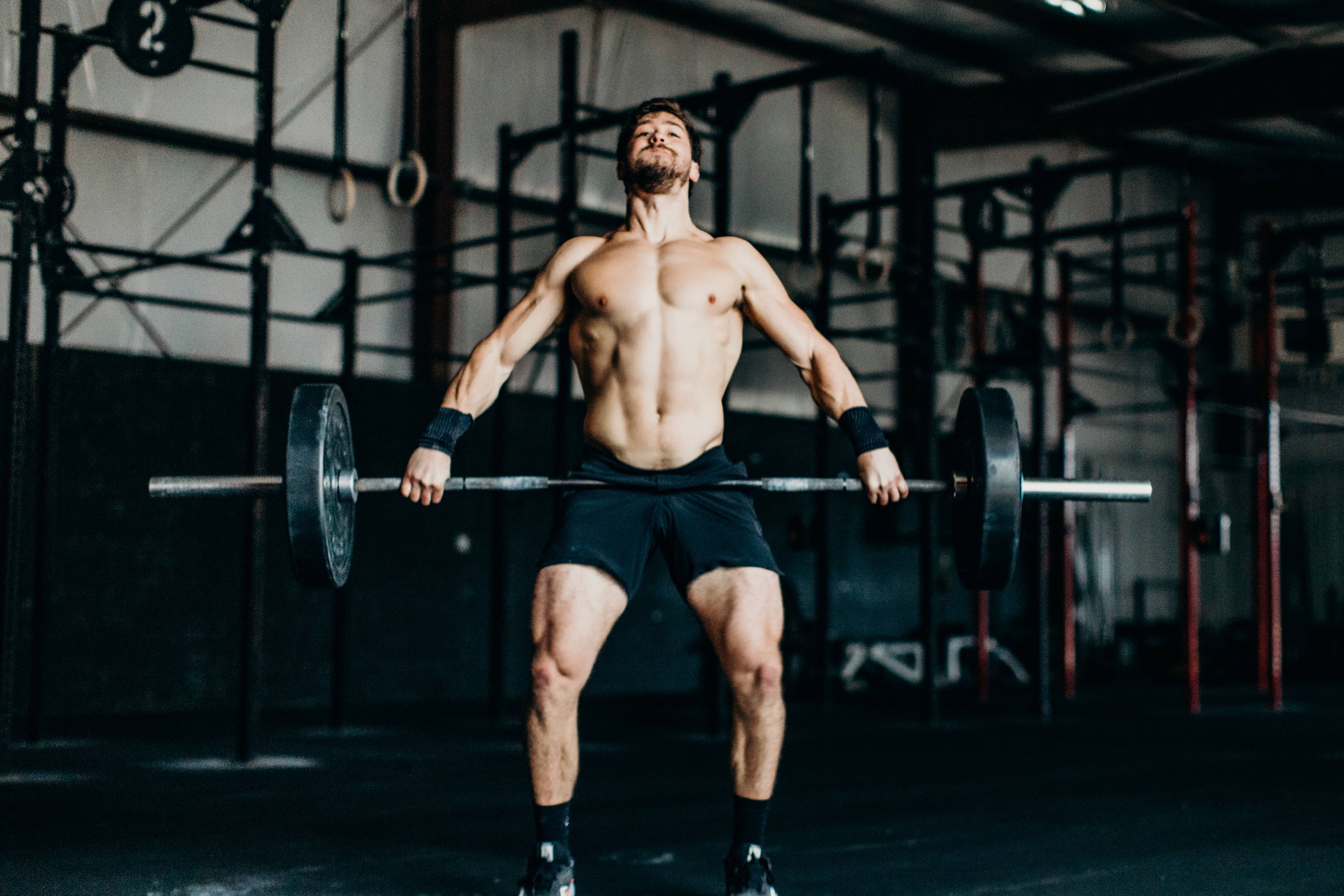 Q: WITH ANY NEW MODALITY YOU GET INTO, HOW DO YOU APPROACH IT IN ORDER TO MASTER?
Focus on small improvements, and start slowly. Don't overdo it in the beginning.
Q: DO YOU HAVE A FAVORITE FAILURE? HOW HAS THAT SET YOU UP FOR LATER SUCCESS?
Every failure is a lesson, and I have had many lessons in my life. The most significant lesson I received in recent history would be failing my board exams while competing in CrossFit. I took the exam two weeks after competing in the 2018 CrossFit Games, and it reminded me of a promise I made to myself to never allow my career goals to suffer. It allowed me to refocus my efforts, and down the line, competing in CrossFit was able to become a priority in my life after taking a full year to focus on finishing my Master's degree and passing my board exam on the next go-round.
Q: WHAT IDEA, PERSON OR BOOK HAS BEEN THE MOST INFLUENTIAL IN YOUR LIFE? WHY?
The most influential idea in my life is the idea of delayed gratification. It reminds me to make decisions now that will benefit me more in the future than in the present, and reminds me not to indulge in every desire I might have.
Q: HOW DO YOU EMBRACE THE "BETTER THAN YESTERDAY" MINDSET IN YOUR DAY-TO-DAY?
Every single day, I know whether or not I took steps to improve myself. It might be physical, mental, or spiritual, but the quest resumes every morning when the alarm goes off. I despise unproductive days where I did not make incremental gains in some asset of life. I also know I have failed to make self-improvements many days of my life, but each day is a new day to chase after my goals.
Meet More Captains

crossfit
Round Lake, IL

bjj, fighting, mma
Hoboken, NJ

Bastrop, TX