Anthony Crouchelli
functional fitness
Hoboken, NJ
Anthony is a former professional soccer player, who transitioned into the fitness industry in 2015. Having previously worked at top fitness studios such as Rumble, Barrys Bootcamp, and Equinox, he has 10+ years of boxing training/experience, as well as various additional certifications inside the fitness industry.
Master/Founding Trainer of GRIT & AMPD Academy
Former Professional Soccer Player in the Netherlands
40 Yard Dash PR: 4.7s
5K PR: 17:50
Fastest time to throw 100 punches: 28.7s
Fitness Expert for Well & Good
Master's of Science in Applied Physiology and Kinesiology

Anthony's field tested gear
Q: WHAT PIECE OF ADVICE WOULD YOU GIVE YOUR TWENTY-YEAR OLD SELF?
That through failure comes your greatest success.
Q: WHAT LESSONS HAVE YOU LEARNED FROM FITNESS THAT HAVE SERVED YOU THROUGHOUT YOUR LIFE?
The strength of listening. I used to run on auto pilot, and would miss so much that was happening right in front of me on the daily. Through fitness, I have had to listen with intention and growth in almost every situation, which has shaped me into whom I am today.
Q: WHAT KEEPS YOU MOTIVATED?
My family. They are the beat that fuels me to connect my passion and drive daily.
Q: WHAT'S THE ONE WORKOUT YOU ALWAYS DREAD? WHAT'S THE ONE WORKOUT YOU ALWAYS LOOK FORWARD TO? WHY?
The Murph. It just sucks, and is a war from start to finish. I love my boxing sessions with my coach from back home. They dial me back into my childhood, and the memories I had growing up in that facility.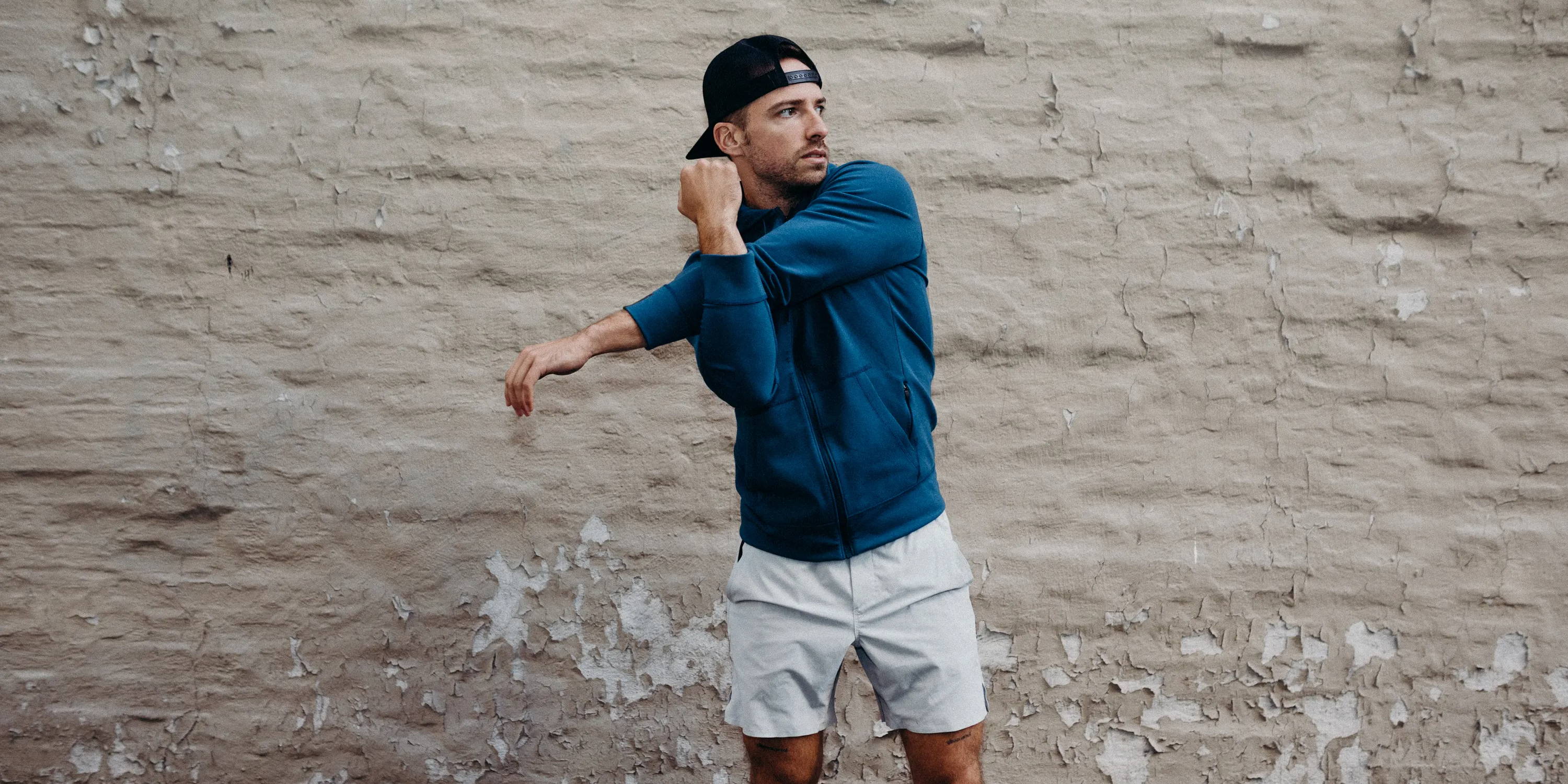 Q: WHY DO YOU PRIORITIZE FITNESS IN YOUR LIFE?
It saved my life. I was lost, and not sure where the next step was heading for me. Fitness swooped in and gave me family, friends, and a spark of finding myself once again.
Q: HOW DO YOU EMBRACE THE "BETTER THAN YESTERDAY" MINDSET IN YOUR DAY-TO-DAY?
Living in my "0.1 Method" In life we often feel as if we have to sprint towards our goals. During this mindset we tend to continuously trip, fall, or stumble on those goals. Attacking your day just "0.1" at a time allows you to continuously work on your foundation, and find growth at the same time. Life is not always about the sprint, sometimes you need to reset to the walk patterns to get back to the best version of you.
Q: WHAT IDEA, PERSON OR BOOK HAS BEEN THE MOST INFLUENTIAL IN YOUR LIFE? WHY?
Mike Boyle. The man is the key of Functional Strength with ease, and commitment. His staff, programming, and dedication to the Strength and Conditioning world is incredible, and got me back on track with fitness after loosing my way through life issues. Mike values "knowing your why" every single day. It may not always have to be a sprint, but if its something, then its better than yesterday.
Q: DO YOU HAVE A FAVORITE FAILURE? HOW HAS THAT SET YOU UP FOR LATER SUCCESS?
My soccer career ending. I poured everything into a sport, and lost it one day. The sad thing was that it wasn't from injury, but I just lost my drive. I lost myself. That moment forced me to connect to my foundation and grow. Grow into the man I am today one step at a time, and learn that failure in life can only drive towards a new light each day.
Meet More Captains

functional fitness
Austin, TX

functional fitness
Flagstaff, AZ
functional fitness
San Diego, CA