Merino wool's soft feel, inherent durability and natural tech features makes the Merino Tech Sock a step above. Naturally thermoregulating, moisture-wicking, and permanently anti-odor, the Merino Tech Sock is designed to get you through every run, rep and ride, in all weather and all year round.
Temperature
Regulating
Merino wool's natural thermoregulating properties keep you cool in the heat and warm in the cold. The Merino Tech Sock allows your feet to stay comfortable and at just the right temperature during your long winter runs and sweaty HIIT workouts.
Permanently
Stink Free
The natural antibacterial qualities of merino wool means that the Merino Tech Sock stays permanently odor-free each and every wear. While most anti-odor treatments start to wear out after only a few washes, this natural anti-odor keeps the Merino Tech Sock fresh every time.
Dry From
Start To Finish
Merino wool's ability to absorb and release moisture makes it one of the most breathable materials out there. The hydrophilic properties of merino naturally wick moisture to keep the body cool and the sock dry to the touch.
Exceptional
Comfort
Merino wool's super-fine fibers make the Merino Tech Sock soft to the touch and this exceptional comfort leads to optimal performance.
Temperature
Regulating
Permanently
Stink Free
Dry From
Start To Finish
Exceptional
Comfort
In Action
tag yours #betterthanyesterday
Featured Trainer Reviews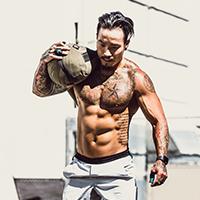 Chris Holt
Beat Up this shirt
"This tee is perfect for your toughest workouts. It's tough, durable, and holds up no matter how much sweat you pour into it. You can beat this thing up day after day; it's constructed so well you never want to take it off. It literally is essential to have this in your wardrobe."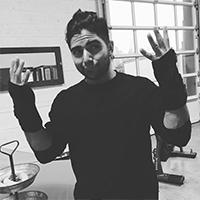 Dean DeLuna
very high quality
"It's soft but seems to withstand heavy lifting days and HIIT workouts as well. The fabric is very high quality without feeling constricting."