Cut for moderate compression, the 3/4 Tight features a premium italian warp knit fabric and is engineered to be supportive without ever feeling restrictive. Silver Ion treatment ensures permanent odor control, and the sweat-proof external pocket hugs your phone close to the body, eliminating movement during workouts.
SUPPORT AND COMFORT WHERE YOU NEED IT MOST
Sourced from one of Italy's top performance textile mills, the premium warp knit fabric of the 3 / 4 Tight delivers unparalleled comfort and support. Designed for mid-level compression to support the muscles without feeling tight or restrictive, the 3 / 4 Tight is finished with flat-lock seams and a completely new waistband to ensure chafe-free, no-pinch comfort during training.
ESSENTIAL CARRY POCKETS
Move freely through your workout. The redesigned essential carry pocket system keeps the stuff you need locked down and out of sight. The double-layer pocket features a sweat-proof sleeve to keep your phone dry and secure, with a second slot for card and cash. The smaller key pocket ensures no bouncing or jingling during your run, metcon, or HIIT session.
NO RIDING UP. GUARANTEED.
The mild grip hem at each leg opening ensures the 3/4 Tight won't ride up, no matter how you choose to train. Focus on the task at hand, and never stop to adjust your gear again.
Premium Everything
Big brands operate in very cost constrained environments because of their wholesale business model. Because we're direct-to-consumer we invest in the highest quality fabrics, trims, and techniques that the other guys just can't afford to use.
SUPPORT AND COMFORT WHERE YOU NEED IT MOST
ESSENTIAL CARRY POCKETS
NO RIDING UP. GUARANTEED.
Premium Everything
In Action
tag yours #betterthanyesterday
Featured Trainer Reviews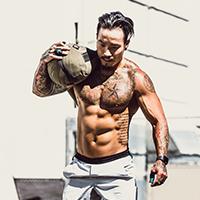 Chris Holt
Beat Up this shirt
"This tee is perfect for your toughest workouts. It's tough, durable, and holds up no matter how much sweat you pour into it. You can beat this thing up day after day; it's constructed so well you never want to take it off. It literally is essential to have this in your wardrobe."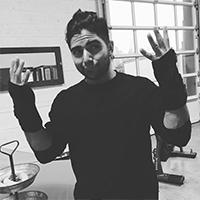 Dean DeLuna
very high quality
"It's soft but seems to withstand heavy lifting days and HIIT workouts as well. The fabric is very high quality without feeling constricting."