DESIGNED FOR OPTIMAL PERFORMANCE THROUGH YOUR TOUGHEST LIFTS, THE REP SOCK IS BUILT TO TAKE A BEATING. WITH ITS STRATEGICALLY-PLACED ULTRA-DURABLE PERFORMANCE MESH, ANTI-BUNCH AND ANTI-SNAG CONSTRUCTION, AND IONIC+ YARNS TO RESIST ODOR, THE REP SOCK IS PURPOSE-BUILT TO stand up to every deadlift and anything else you throw at it.
Built To Take
A Beating
Every element of the Rep Sock is optimized for durability and protection through your toughest sessions. Constructed with a durable nylon that stays in place just below the knee and guaranteed to not bunch at the achilles, the Rep Sock won't snag, pile, or drag.
Purpose-Built Fit
The Rep Sock is built to remain in place right below the knee. Constructed to avoid any bunching at the Achilles, It stays in place through your entire deadlift so that you can focus on the work.
Permanently
Stink-Free
Integrated Ionic+ yarns keep your socks permanently stink-free, so you can be confident every time you pull them out of your gym bag – even if you forget to wash them for a couple workouts.
Max Breathability
Strategic performance mesh zones enhance air flow, breathability. And moisture-wicking capabilities to keep you cool and dry, no matter how sweaty it gets.
Strategic Cushioning
Strategic zone cushioning, anatomical arch support, and an ergonomic left-right contour ensure the Rep Sock supports every foot and every step, through every lift.
Built To Take
A Beating
Purpose-Built Fit
Permanently
Stink-Free
Max Breathability
Strategic Cushioning
In Action
tag yours #betterthanyesterday
Featured Trainer Reviews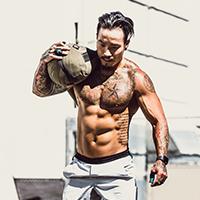 Chris Holt
Beat Up this shirt
"This tee is perfect for your toughest workouts. It's tough, durable, and holds up no matter how much sweat you pour into it. You can beat this thing up day after day; it's constructed so well you never want to take it off. It literally is essential to have this in your wardrobe."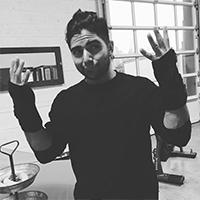 Dean DeLuna
very high quality
"It's soft but seems to withstand heavy lifting days and HIIT workouts as well. The fabric is very high quality without feeling constricting."