The Merino Tech Beanie was designed for optimal performance before, during, and after training. With anti-bacterials in the wool that provide a permanent anti-odor treatment, thermoregulating properties that keep your temperature stable, and moisture-wicking fibers keep your head cool and dry, the Merino Tech Beanie is a high-performance training accessory designed to keep you warm and dry through every session.
Temperature
regulating
Merino wool's natural thermoregulating properties keep your head warm – but not hot – as the weather cools down, making this high-performance beanie the ultimate cold-weather staple.
Permanently
Stink-Free
The natural antibacterial qualities of Merino wool mean that the Merino Tech Beanie stays permanently odor-free, no matter how often you wear it. While most anti-odor treatments start to wear out after only a few washes, this natural anti-odor keeps the Merino Tech Beanie fresh after every wear.
Dry From Start
To Finish
Merino wool's ability to absorb and release moisture makes it one of the most breathable materials out there. The hydrophilic properties of Merino naturally wick moisture to keep your beanie dry to the touch, regulating your temperature from warm-up to recovery.
Exceptional Comfort
Merino wool's super-fine fibers make the Merino Tech Beanie soft to the touch for exceptional comfort in addition to unparalleled performance. It's the perfect three-season accessory, and you won't ever want to take it off.
Temperature
regulating
Permanently
Stink-Free
Dry From Start
To Finish
Exceptional Comfort
In Action
tag yours #betterthanyesterday
Featured Trainer Reviews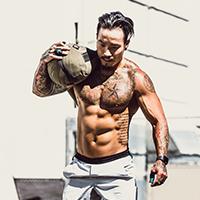 Chris Holt
Beat Up this shirt
"This tee is perfect for your toughest workouts. It's tough, durable, and holds up no matter how much sweat you pour into it. You can beat this thing up day after day; it's constructed so well you never want to take it off. It literally is essential to have this in your wardrobe."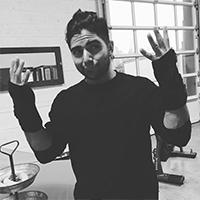 Dean DeLuna
very high quality
"It's soft but seems to withstand heavy lifting days and HIIT workouts as well. The fabric is very high quality without feeling constricting."