Adam Klink
crossfit
Chesapeake, VA
Adam Klink is the Head Coach at CrossFit Krypton. A premiere athlete his entire life, Adam was a tri-sport athlete at Great Bridge High School and received the NSCAA/Adidas All-American award for soccer in 2008. Adam continued to excel at Rutgers University where he served as goalkeeper of the soccer team for 4 years, won the Rutgers Men's Soccer Student Athlete of the Year award and graduated with a Sports Management degree in 2012. After graduation, Adam found a passion for CrossFit, qualifying for the Northeast Regional competition in 2013, the Mid-Atlantic Regionals in 2014 and the Atlantic Regionals in 2015, 2016, 2017 and 2018, most recently finishing 7th. Adam continues to excel in CrossFit competitions across the country both as an individual and member of various sponsored teams, maintaining his quest to compete at the CrossFit Games.
Head Coach of CrossFit Krypton
6x CrossFit Games Regional Athlete
Back Squat PR: 550 lbs
Mile Run PR: 4:56
Deadlift PR: 575 lbs
Q: WHAT PIECE OF ADVICE WOULD YOU GIVE YOUR TWENTY-YEAR OLD SELF?
Seek out and listen to those who know more than you in order for you to grow.
Q: WHAT KEEPS YOU MOTIVATED?
That answer has definitely changed for me over the years. If you asked me 10
years ago, my answer would have been something like "I want to be the best
athlete I can be." But now, my family keeps me motivated. I want to build a legacy for my son to follow. Not just physically, but I want to set the standard for how to treat people with respect and compassion. How to put others before yourself and how to love others.
Q: WHAT LESSONS HAVE YOU LEARNED FROM FITNESS THAT HAVE SERVED YOU THROUGHOUT YOUR LIFE?
The biggest lesson fitness has taught me is how to deal with adversity. Things aren't always going to go your way. It has taught me how to look within myself to fight through those situations.
Q: WHAT'S THE ONE WORKOUT YOU ALWAYS DREAD? WHAT'S THE ONE WORKOUT YOU ALWAYS LOOK FORWARD TO? WHY?
"Dread- Anything Fast! The shorter the workout is, the more it's going to hurt. Look Forward to- The workouts I most look forward to, and this may sound silly, are the ones that will give me a good "Pump". There's something about feeling blown up that just makes you feel good."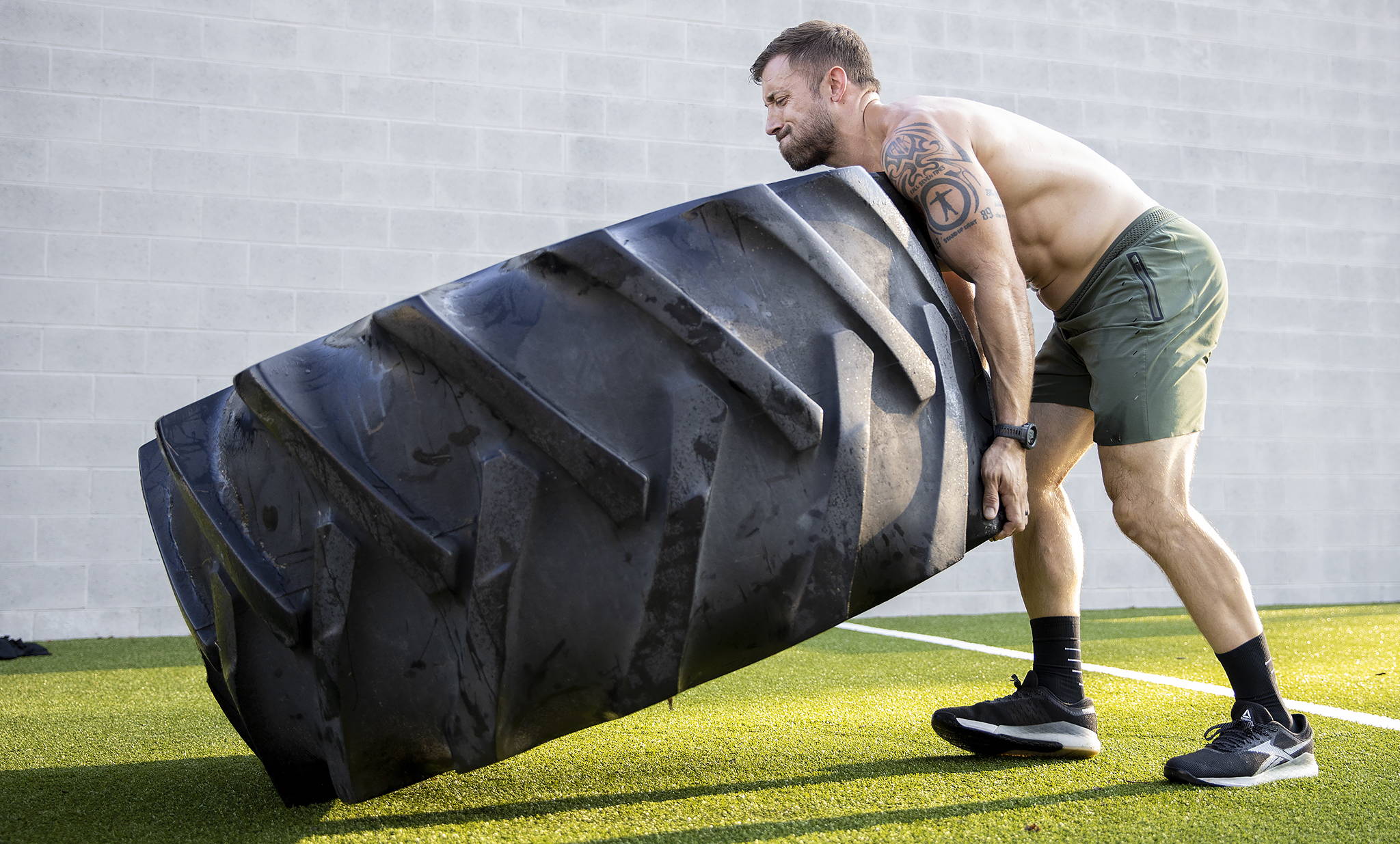 Q: WITH ANY NEW MODALITY YOU GET INTO, HOW DO YOU APPROACH IT IN ORDER TO MASTER?
I always start with and drill the basics. Repetition after repetition. Practice the fundamentals and progress only once those are mastered.
Q: DO YOU HAVE A FAVORITE FAILURE? HOW HAS THAT SET YOU UP FOR LATER SUCCESS?
My favorite failure was probably my first year competing at regionals. I was highly unprepared and didn't run through any of the workouts before the competition. I did terrible, placing near the bottom. I realized how important preparation was when heading into competition. This led me to later success in competitions down the road.
Q: WHAT IDEA, PERSON OR BOOK HAS BEEN THE MOST INFLUENTIAL IN YOUR LIFE? WHY?
My Dad is the person who has been the most influential in my life. The one thing he told me that I think about every day still is "Nothing worth having comes easy." He has been the example for me to follow as I strive to instill the same morals and values into my son and future children.
Q: HOW DO YOU EMBRACE THE "BETTER THAN YESTERDAY" MINDSET IN YOUR DAY-TO-DAY?
I think the motto "better than yesterday" embodies everything I do. Between coaching others as well as my own training, I am always trying to get even just 1% better every day.
Meet More Captains
lifestyle
Atlanta, GA
functional fitness
Global Citizen
lifestyle
Houston, TX
Are you in the
right place?
Please select your location so we can direct you to the correct store.